with Marion Rose & Helena Mooney
Sunday 27 July 2014 from 1.00 – 5.00pm
Mosman 
UNFORTUNATELY THIS EVENT HAS BEEN CANCELLED – WE APOLOGISE FOR ANY INCONVENIENCE.
Did you know that laughter and play have powerful therapeutic effects for children and parents?
When we are finding things challenging – when our toddler won't let us brush her teeth, or our son wants to jump on the bed before sleep – then we can cooperate with this natural ability that children have to release built up stress from everyday life through laughter and play.
Rather than getting serious or using our power to get them to do things we want them to do, we can use play and laughter to create connection and evoke easy cooperation instead.  As well as that, we also feel lighter, and the family atmosphere becomes filled with joy, fun, and celebration
In this 4 hour workshop, you will:
Explore what affects children's need to think well & regulate their behaviour
Learn why children sometimes do things that seem to deliberately annoy us
Understand how to help children de-stress, cooperate and think well
Learn how to use play and laughter in challenging situations
Understand the power of changing our beliefs about discipline
Find out about the difference between repression, acting out, and release, both in ourselves and our children
Have support with moving through your own challenges or hesitation around being playful.
Be inspired to get less serious and have more fun with your family
Tickets: $95
Feedback for Marion & Helena
"Dr. Marion Rose has been the most inspiring of mentors to me. I don't know of anyone else in Australia with her depth of knowledge, training and ability to connect and support parents." Katinka, Queensland
 "Thanks so much for today. Was another great workshop. You do some amazing work." Elisa, Sydney
"Thanks for today, really wonderful and inspiring." Nicole, Sydney
"Helena was fantastic, very warm, honest and open."  Sophie, Manly
"Fantastic practical advice. Helena was very understanding of all the different situations and gave a wonderful insight into how children think & behave"  Camilla, Annandale
"I really liked the honest straightforward information, with great practical examples & many wonderful games to try with our kids.  I would recommend this course to every parent." Erica, Manly
About Marion
Marion has been involved in the field of infant and child development for more than a quarter of a century.  Her passion to understand babies and children has inspired her personal and professional life.  She has two children – a daughter who is 11 and a son who is seven.
Marion's background includes being a psychotherapist and a research fellow in infant development.  She has supported parents in preparing for a beautiful birth and is an Aware Parenting instructor and a Field Project Certified Facilitator.
"I love to support parents in enjoying being parents, and in understanding the most modern perspectives in child and adult development so that they can give their children a childhood that enables everyone to flourish."
Marion Rose, BS.c., Ph.D., Dip. Couns., Dip Psych., FPCC, FPCF.
About Helena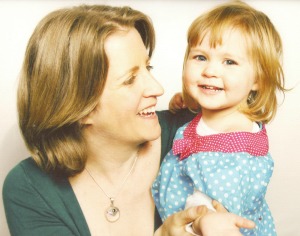 Helena is a Parenting by Connection Instructor with Hand in Hand Parenting and a Certified Aware Parenting Instructor. She is the founder of Birth & Parenting, a Doula and mum to a 5 year old daughter with whom she has been practising this approach for over 4 years.